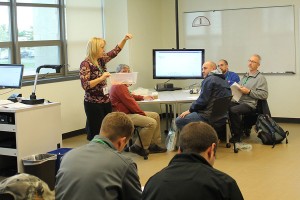 Save the dates for the 77th Technology Fall Conference at SUNY Oswego this October 27 and 28, 2016.
We are accepting presentation and workshop proposals for the Technology Fall Conference at SUNY Oswego. There are also opportunities to display in the Technology Innovation Showcase. Consider sharing your knowledge, interests, and classroom activities with the technology and engineering education community. For more information and to apply visit our presentation options.
More details on the conference will be announced as they develop through this announcement list and http://www.fallconference.com.
Please share this announcement with your colleagues.
Rich Bush, Conference Chair and Mark Springston, Conference Program Chair
On Behalf of the Entire Technology Fall Conference Committee